Smart Cincy is excited to announce that Dr. Mohammad "Mo" Shakouri will be joining us at the Second Annual Smart Cincy Summit!
Representing the Wireless Supercluster as part of the National Institute of Standards and Technology's Global City Teams Challenge, Dr. Mo Shakouri will lead the wireless portion of the Smart Planning Workshops.
Based far out of town in Silicon Valley, Dr. Mo Shakouri will be traveling to Cincinnati to work with local and regional leaders on laying out plans and frameworks for smart growth. The workshops are meant to support and supplement ongoing efforts and ideas, as well as provide an opportunity for the greater Cincinnati community to ask questions and learn directly from the blueprint's creators.
Alongside Dr. Mo Shakouri will be Chief Performance Officer, Leigh Tami and Analytics and Innovation Manager, Nicollette Statton representing the City of Cincinnati's Office of Performance and Data Analytics.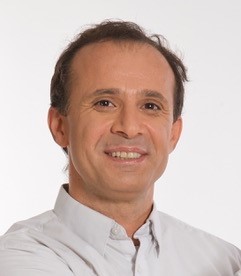 Dr. Mohammad "Mo" Shakouri is a Silicon Valley investor, entrepreneur, and international executive with over 25 years of experience in communications and electronics industry. Dr. Shakouri is well-versed in formulating large-scale partnerships and introducing broadband network initiatives to emerging markets and communities. As an internet connectivity evangelist, Dr. Shakouri has been working with leading Silicon Valley internet and tech companies. He serves as Dir Community Broadband Joint Venture Silicon Valley, as Chairman of the WiMAX Forum and is Founder and CEO of Microsanj. Dr. Shakouri earned his Ph.D in Electrical Engineering & Applied Physics from Stanford University, and a BSEE from San Jose State.
Learn more about the Second Annual Smart Cincy Summit!